Mai
28
Kategorie Allgemein | Kommentare deaktiviert für Coldplay versucht sich an einem Musical zu »Game of Thrones«
Das hätte George R. R. Martin vor ein paar Jahren sicher nicht gedacht: Ausgerechnet Chris Martin von Coldplay zwingt die Schauspieler der Serie Game of Thrones zum Singen:
Mai
13
Vom 1. bis 5. Juni 2016 findet im Sony Center das erste Space Film Festival in Berlin statt. Im Programm sind nicht nur sehr gute Science-Fiction-Filme, sondern auch einige Dokumentarfilme, die man so sonst nicht auf einer Kinoleinwand zu sehen bekommt. Im Anschluss an die Filme kann man sich mit Astronauten und Raumfahrtingenieuren über die Filme und spezielle Fragen unterhalten. Außerdem gibt es eine Weltraumausstellung mit Space-Bar.
Alle Infos zum Festival sind hier zu finden: www.spacefilmfestival.de
Mai
12
Kategorie Clubabend | Kommentare deaktiviert für Hugo Awards: von William Gibson bis Dan Simmons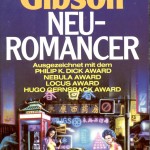 Kürzlich wurde das Buch Die Hugo Awards 1953–1984 von Hardy Kettlitz für den Kurd Laßwitz Preis nominiert. Demnächst erscheint der zweite Band und Hardy hat beim heutigen Clubabend  schon einen Vorgeschmack darauf gegeben, indem er über die Hugo-Preisträger aus den späten Achtziger und frühen Neunziger Jahren berichten. Besonders interessant sind die preisgekrönten SF-Sachbücher, die man selbst in Augenschein nehmen konnte, zum Beispiel Michael Whelans Works of Wonder, The World Beyond the Hill von Alexei und Cory Panshin, die gesammelten Cartoons von Charles Addams oder Die Bewegung von Licht in Wasser von Samuel R. Delany.
Mai
12
Kategorie Allgemein | Kommentare deaktiviert für Archenhold-Sternwarte wird Stiftung
Der Gründungsort unseres SF-Klubs wird in eine neue Rechtsform überführt. Die Bildungsverwaltung will die Sternwarte und die Planetarien in einer Stiftung zusammen führen. Damit sollen sie ihrem Bildungsauftrag noch besser nachkommen. Der Entwurf eines Stiftungsgesetzes wurde in das Abgeordnetenhaus eingebracht. Hier gibt es dazu die Pressemeldung.