Mai
2
Kategorie Allgemein | Kommentare deaktiviert für TimeScapes – Außergewöhnlicher Film am 8. Juni 2013 im DELPHI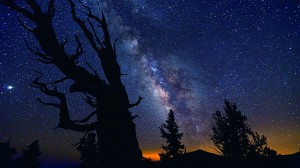 Ein einmaliges und außergewöhnliches Filmerlebnis!
Am Sanstag, den 8. Juni 2013 um 13.00 Uhr zeigt der DELPHI Filmpalast
TimeScapes
2010 gewann der Fotograf Tom Lowe den Preis "Astronomy Photographer of the Year" im Wettbewerb des Royal Observatory, Greenwich, U.K. Dies schafft weltweite Aufmerksamkeit. Seine Leidenschaft gilt der Zeitraffer-Zeitdehnungsfotografie (Timelapse). Als Autodidakt wird für den Ex-Millitär die Fotografie ein probates Mittel, sich künstlerisch auszudrücken. Er gründet die Internetplattform Timescapes.org als größtes Forum für Zeitrafferfotografie.
Die Idee für ein spielfilmlanges Dokumentarprojekt Mensch-Natur-Kosmos entsteht. Und zwar im hochauflösenden Digital-Format des Kinos: 4K.
Das Handwerkszeug ist vorhanden und für jedermann verfügbar. Für ihn sind es 4K-Epic-Digitalfilmkameras (RED) und Canon Eos 5D in Einzelbildschaltung. Tom Lowe glaubt an die Kraft des 4K-Präsentationsformates und findet durch das Internet Unterstützer, Begleiter und Mitstreiter.
Nach 2½-jähriger Arbeit ist das Ergebnis beeindruckend. Ein unabhängig produziertes non-verbales Kunststück als audiovisueller Rausch mit bestechender Bildqualität!
Der DELPHI Filmpalast verfügt über die Technik, 4K-Digitalfilm vorzuführen. Lassen Sie sich dieses einmalige Erlebnis nicht entgehen.
Den Trailer zum Film finden Sie hier auf Timescapes.org.
Und hier das Infomaterial zur Filmvorführung am 8. Juni als PDF-Datei: Timescapes Delphi Filmpalast Berlin 08062013
Eintritt: 7 Euro. Vorverkauf ab sofort.