Mai
19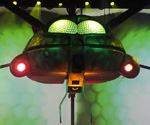 Mit seinem Rock-Musical »The War of the Worlds – Alive on Stage!« hat Komponist Jeff Wayne 1978 einen Klassiker des Genres geschaffen. Im Januar 2011 kommt die von Kritikern in England, Australien und Neuseeland hoch gelobte Multimedia-Show nach Deutschland. Wenn man der Ankündigung glauben darf, wird die die zweistündige Show nach dem Roman von H. G. Wells ein musikalisches Erlebnis, innovatives Spektakel und intellektuelles Vergnügen zugleich.
Auf der Bühne stehen prominente Darsteller: Der australische Schauspieler und Sänger Jason Donovan, die britische Pop-Sängerin Liz McClarnon (Atomic Kitten) und Chris Thompson (Manfred Mann's Earth Band). Komponist Jeff Wayne selbst dirigiert die 10-köpfige »Black Smoke Band« und das 36-köpfige »ULLAdubULLA« Streichorchester.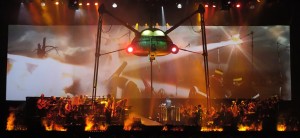 Zu sehen sind übrigens auch ein 3,5 Meter hohes, fotorealistisches 3D-Hologramm von Richard Burton, ein 3 Tonnen schwerer und 10 Meter hoher dreibeiniger Mars-Roboter und ein 95-minütiger computeranimierter Spielfilm, gezeigt auf einer 240 Quadratmeter großen Leinwand.
Tickets im Internet gibt es unter: www.eventim.de und www.ace-concert.de
Ticket-Hotline: 01805-57 00 00.